Leap legacy dashboard & API are being deprecated Feb 2024
Leap legacy dashboard & API are being deprecated Feb 2024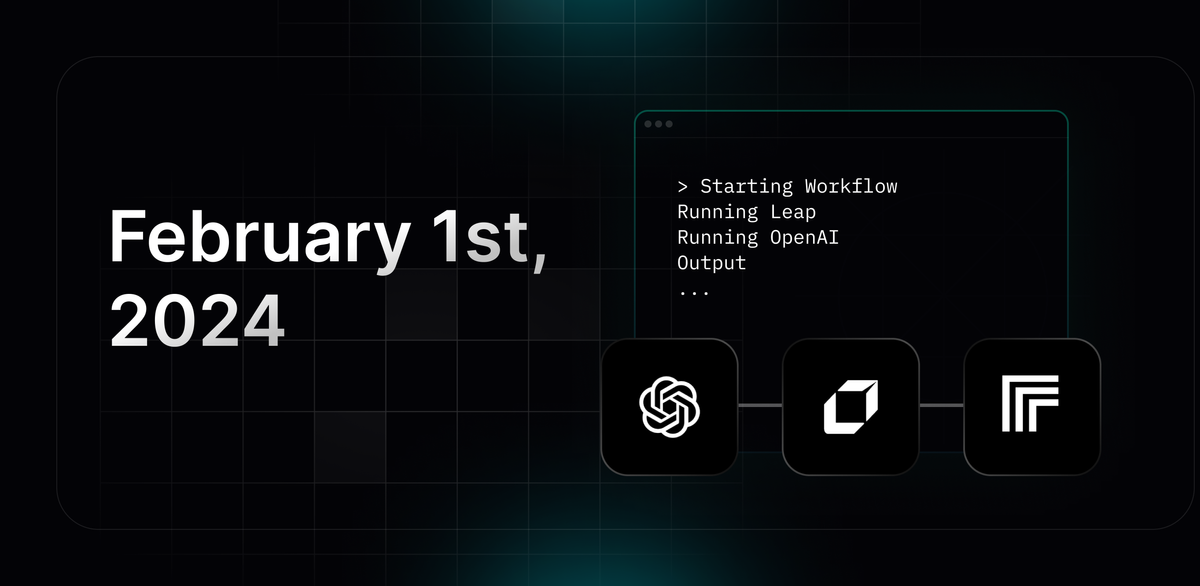 Leap is announcing an upcoming evolution in the way you interact with our AI services – the introduction of Leap Workflows.
What's Changing?
Leap Workflows is set to become the new hub for all your AI development needs, integrating our previously separate services into one seamless experience. This means you'll gain access to a more robust suite of tools, including the Leap SDKs (image gen, music gen), GPT, Llama-2, Whisper, and more, all designed to empower you to build even more sophisticated AI workflows.
What About Current Services?
We understand the importance of continuity. Rest assured, our legacy dashboard, which includes Leap Image, Music, and Models SDKs, will continue to be available and receive our full support until February 1st, 2024. This transition period is designed to give you ample time to familiarize yourself with Leap Workflows without any rush.
Looking Ahead
As we look to the future, we will be focusing our support on the most widely used models to ensure the highest quality and efficiency of our services. Consequently, we will gradually phase out support for less popular models after February 1st, 2024. We are committed to making this migration as smooth as possible and will provide all the necessary resources and support to migrate your existing projects to Leap Workflows.
Service Parity and Transition
We are working diligently to ensure that Leap Workflows will offer equivalent or enhanced functionality compared to our current services by December 1st, 2023. Our goal is to not only match but exceed your expectations with these new capabilities.
We're Here to Help
Change can bring questions, and we're here to answer them. Our customer success team is standing by to assist with any inquiries or support you may need during this transition. We are here to help you migrate painlessly, avoid downtime, and get up and running with an even more powerful pipeline for your customers.
Please don't hesitate to reach out to help@tryleap.ai.
Thank you for your continued trust in our services. We're excited to embark on this next chapter of innovation and growth with you.